Dr. Emily Cook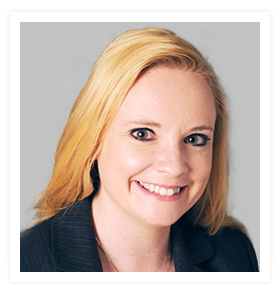 Download CV
Director of Resident Training, Division of Podiatric Surgery, Mount Auburn Hospital
Faculty, Harvard Medical School
About Dr. Emily Cook
Dr. Emily A. Cook is a foot and ankle surgeon who is triple board certified in foot surgery, reconstructive rearfoot and ankle surgery and public health. She has held a Harvard academic appointment for over 14 years and is currently an Assistant Professor in Surgery at Harvard Medical School. Dr. Emily Cook is the program director and founder of the Mount Auburn Hospital Podiatric Medicine and Surgery Residency with added Reconstructive Rearfoot and Ankle Surgery in Cambridge, MA. She is co-founder and co-owner of multiple businesses including Crimson Foot and Ankle Specialists.
Dr. Emily A. Cook is a fellow of the American College of Foot and Ankle Surgeons and the AO International Alumni Association. She has authored more than 80 publications along with numerous award winning research projects. She has been interviewed by national media outlets and magazines related to woman's health and has been an invited guest speaker for over 250 presentations at national, regional, local and international conferences.
Education and Training
Medical School: Dr. Emily A. Cook obtained her doctorate of podiatric medicine degree from the California College of Podiatric Medicine, San Francisco, CA as class valedictorian.
Post-Graduate Education: Five year period that included residency and fellowship training
Residency Training: Beth Israel Deaconess Medical Center, Boston, MA. This also included training at numerous facilities including New England Baptist Hospital, Joslin Diabetes Center, Mount Auburn Hospital, Cambridge Health Alliance, Beth Israel Deaconess Needham Hospital
Fellowship Training: Specialized training in complex deformity correction, limb salvage and trauma through the Harvard Podiatric Reconstruction and Research Fellowship at the Beth Israel Deaconess Medical
Public Health, Health Care Quality Training: Master of Public Health, Harvard School of Public Health

Her degree in Clinical Effectiveness emphasized the inclusion of patient ideals with superior therapy in decision making to achieve the best clinical outcomes.

Advanced Certification and Training: Dr. Emily Cook has obtained advanced training and certification in complex deformity management and traumatic care throughout the United States, Europe, and Asia. This has included advanced trauma, limb deformity, external fixation, Taylor Spatial Frame, plastic surgery flaps, foot and ankle arthroscopy, total ankle replacement and minimally invasive procedures.

Her surgical training was further drawn from national and international centers of excellence which included the Russian Ilizarov Scientific Center, AO Center in Davos, Switzerland and Duke University Department of Plastic Surgery.
Clinical interests include
Sports Injuries
Minimally Invasive Procedures
Fractures, Sprains and Dislocations
Arthritis and Joint Replacement Surgery
Cartilage Replacement Surgery
Bunions and Hammertoes
Foot and Ankle Deformities such as Flatfoot Deformities
Reconstructive Surgery and Deformity Correction
Ankle Instability
Tendonitis and Tendon Repair
Limb Salvage
Diabetes and Charcot Neuroarthropathy
Click on the links below to know more about Dr. Emily A. Cook
Harvard Catalyst Profile